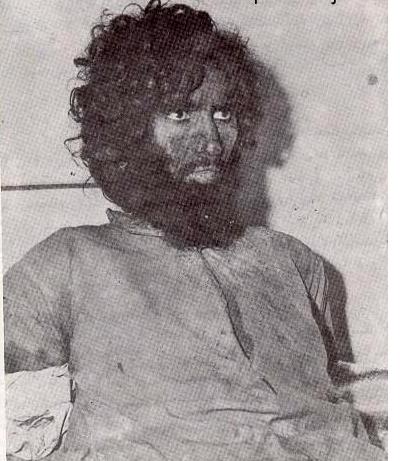 NOTE: This is the second guest post at the al-Maktabah – المكتبة Blog. As with all guest posts, the opinions expressed below are those of the guest author and they do not necessarily represent the views of this blogs administrator. That said, I hope you enjoy the post and as always comments are welcomed! In addition, if you are interested in posting an article or research paper feel free to contact me through email.
This guest post is a summary of Marissa Allison's senior thesis, which focuses on three aspects of the Siege of the Grand Mosque in Mecca. First, Allison describes the intellectual origins of the movement led by Juhaymān al 'Utaybī. Second, Allison covers the events of the siege, and third, the influence al 'Utaybī's thought and movement had on later "jihadist" thinkers and groups. If you would like a full copy of Allison's senior thesis, which I highly recommend, you can contact her: marissa [dot] allison [at] gmail [dot] com. This post will provide a flavor of Allison's summary by pasting the introduction below and the rest will be in an embedded Scribd file after the introduction. Also, I would like to acknowledge J.M. Berger of IntelWire who first put us in contact.
Allison is a recent graduate from the University of Mary Washington where she received her B.A. in History and was awarded a certificate in Middle East Studies. This summer, she is studying Arabic in Oman with a Critical Language Scholarship from the State Department and in December, she will also travel to Pakistan as a Research Assistant to Dr. David Cook of Rice University to conduct research on mysticism in radical Islamic groups. While attending Mary Washington, she participated in study abroad programs in Costa Rica, Jordan and Egypt and also traveled to Lebanon, Syria, and Israel. She also served as an Arabic media research intern with the global intelligence network Stirling-Assynt, a research intern at the Palestine-Israel Journal in Jerusalem, and in a Baghdad Embassy virtual internship.
—
Copyright Notice: The summary paper is copyrighted by Marissa Allison and may not be reproduced or cited without prior permission from the author.
Introduction







Thirty years after Juhayman al-Utaybi stormed the Grand Mosque at Mecca, it remains both one of the most poignant and least understood events in modern Middle Eastern history. Both because of the anniversary of the event and because of a general interest in Islamic militancy rising from the attacks of September 11, a new body of literature on this topic became prominent. This new literature considered this storming of the Grand Mosque as one of the first stepping stones on the road to transnational jihadism, culminating in al-Qaeda's prominence and September 11. This literature is represented by the most recent book and the only book focusing solely on the topic: The Siege of Mecca by Yaroslav Trofimov.
However, my research portrays the Siege of Mecca in a different light. This research shows that Juhayman al-Utaybi's movement was Saudi-specific, rather than transnational, and highlights the array of lingering influence of this event both within and outside of Saudi Arabia.
My research covers some of the details of the event, then explains why and how it occurred, and the final and most prominent part will show the great impact that this event has had in the past, and continues to have.
Summary of Senior Thesis- Militants Seize Mecca
[scribd id=32751515 key=key-yta0jctwxmklf4cihah mode=list]