NOTE: An archive of the Musings of an Iraqi Brasenostril on Jihad column can  be found here.
—
Moroccan Ex-Guantánamo Detainees Fighting in Syria's Civil War
By Aymenn Jawad Al-Tamimi
So far in the Syrian civil war, I have come across two Moroccan ex-Gitmo detainees fighting in Syria. One of them was killed during the Islamic State of Iraq and ash-Sham-led [ISIS] offensive in Latakia during the summer, whose sole aim was to strike a symbolic victory against the Assad regime by capturing and ethnically cleansing Assad's ancestral village of Qardaḥa, while clearing out a number of Alawite localities on the way. The goal was to reach Qardaḥa by Eid al-Fiṭr (as Sheikh Abu Bakr al-Baghdadi wanted) so that the mujahideen could hold prayers in the village.
The Moroccan ex-Gitmo detainee killed in question was known by the nom de guerre of Abu Hamza al-Maghrebi. One of the first local Syrian pro-ISIS outlets to report his death was Maysar, based in Aleppo and using the FSA flag in its logo but ideologically aligned with ISIS. Maysar featured this photo of him on 11 August: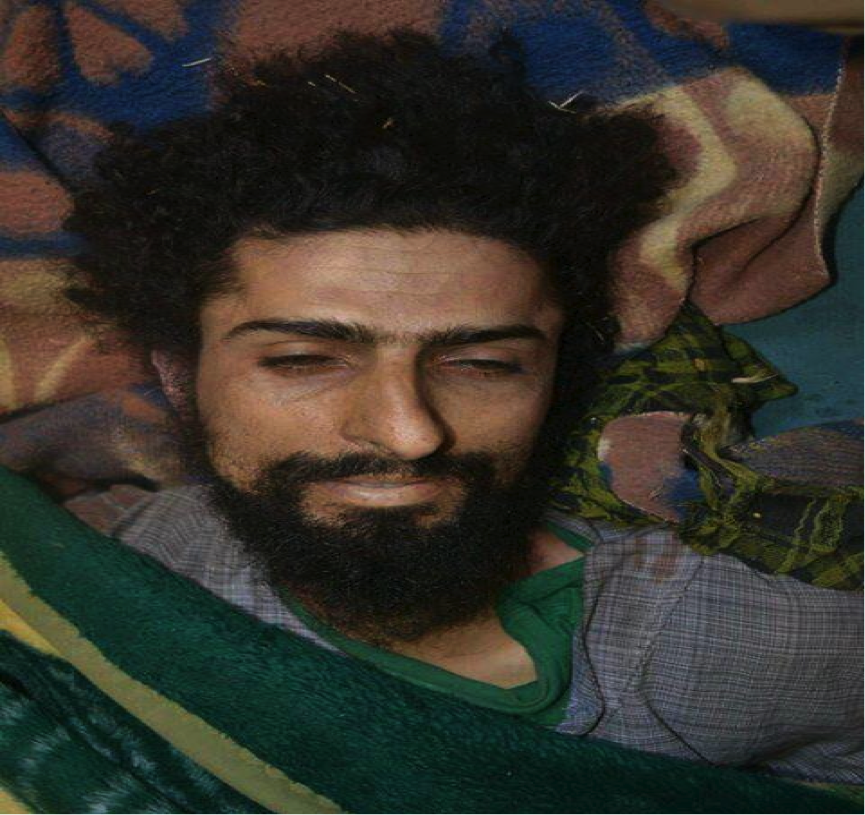 Figure 1: Photo of the deceased Abu Hamza al-Maghrebi.
The following biography of him was given by Maysar: "The martyr Abu Hamza al-Maghrebi a fighter in Afghanistan who was detained in Guantánamo then imprisoned in the Maghreb [Morocco], and then attained martyrdom in the land of Islam: Syria. May God accept him."
Initial speculation might have suggested that the detainee was one Abdul Latif Nasir, who has used this pseudonym, However, Abdul Latif remains imprisoned. Indeed, the true identity of this Abu Hamza al-Maghrebi has remained a mystery until now, but I heard this month from a number of private pro-ISIS sources that the man in question is actually Mohammed al-'Alami. This ex-detainee's biography matches that of the Abu Hamza al-Maghrebi of interest.
In the public forum, one pro-ISIS page on Facebook corroborated the claim that Mohammed al-'Alami was Abu Hamza al-Maghrebi. Below is a screenshot of that page with the relevant data from mid-August: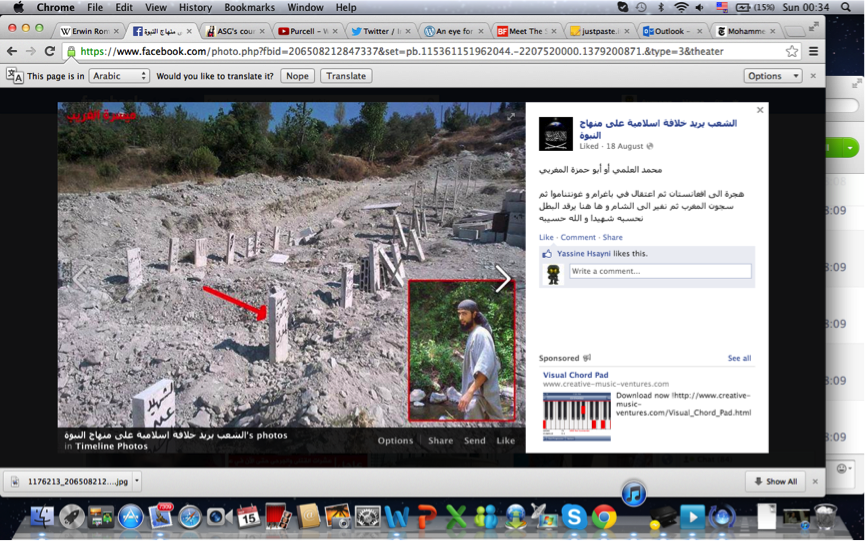 Figure 2: Biography of the martyrdom of Mohammed al-'Alami from a pro-ISIS Facebook page, featuring an alleged photo of his grave.
The biography reads: "Mohammed al-'Alami or Abu Hamza al-Maghrebi. Migrated to Afghanistan, detained in Bagram and Guantánamo, then the prisons of Morocco. Then he hastened to ash-Sham and here the hero lies whom we deem a martyr and God is his reliance."
Now confirmation of the identity has just come through an outlet called "Harakat Sham al-Islam." Below are more photos of Abu Hamza al-Maghrebi released via a video from the outlet: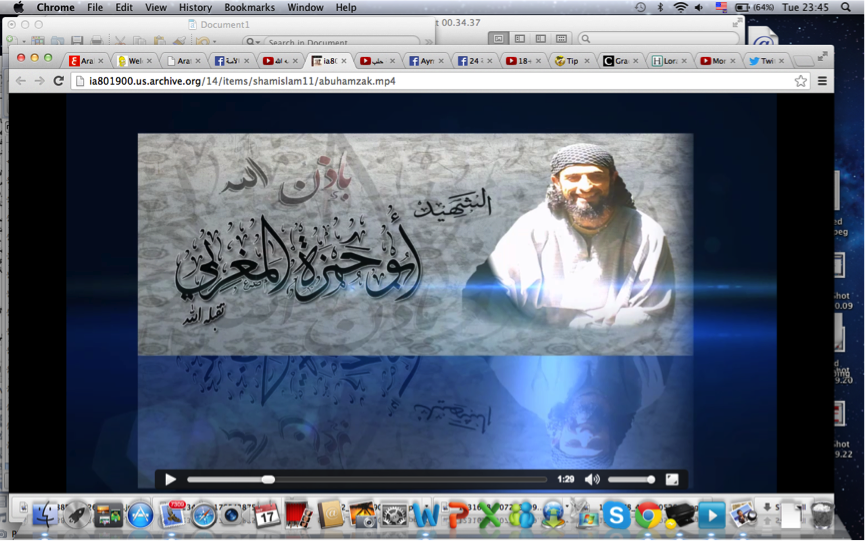 Figure 3: Photo of Mohammed al-'Alami from a video dedicated to his martyrdom.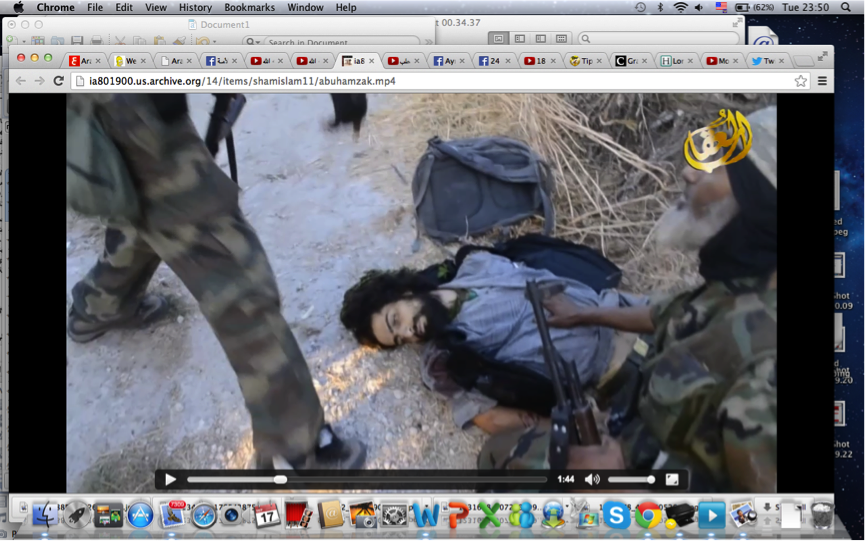 Figure 4: Mohammed al-'Alami lies dead.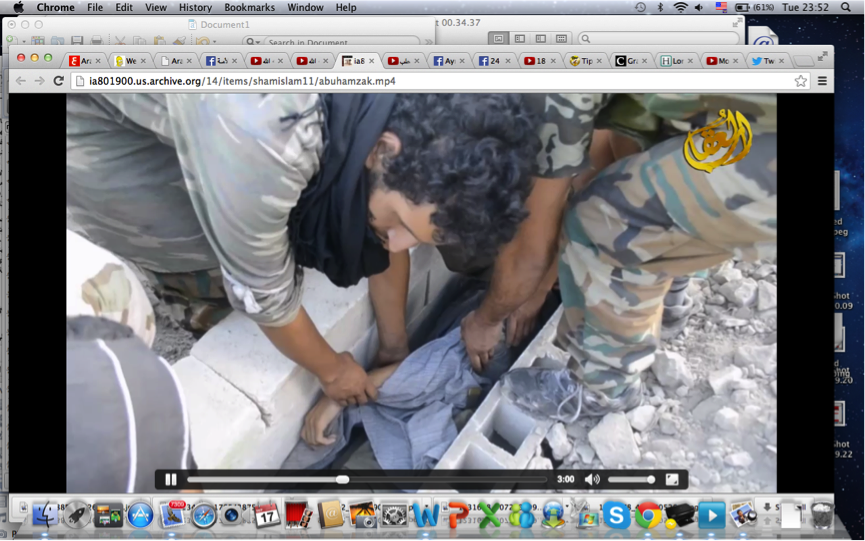 Figure 5:  Burial of Mohammed al-'Alami.
The definite confirmation of the identity of Abu Hamza al-Maghrebi with Mohammed al-'Alami is affirmed by the speaker in the video at 3:39 minutes in. Some excerpts from the eulogy:
"Abu Hamza al-Maghrebi, just as he knew the arena of jihad in Afghanistan and in Bilad ash-Sham…a young man from the youth of this Ummah who saw his life in aiding the religion of God- mighty and exalted is He- and hastened to jihad in Afghanistan, eschewing his wealth and his sons….imprisoned for five years in the prisons of the Americans in Guantánamo…he did not reform or change…then he hastened to Bilad ash-Sham…There was in his heart love of Islam and the Muslims; there was nothing in his heart besides love of the religion of God- mighty and exalted is He."
The video concludes with a short biography of his jihad in Bilad ash-Sham:
"Our brother commander Abu Hamza al-Maghrebi was martyred on the morning of the 27th day of Ramaḍan [5 August] following his participation in the assault on the Nuṣayri village of Baruda through which also neighboring Sunni villages were being bombed. God have mercy and accept him among the number of martyrs."
Baruda is one of the Alawite villages in the Latakia area that faced the mujahideen's offensive as part of their operation "Liberation of the Coast," whose objective I have explained above.
The second Moroccan ex-Gitmo detainee in question is one Ibrahim bin Shakaran. He is actually the one who gives the funeral eulogy for Abu Hamza al-Maghrebi and is described in the video as the leader of Harakat Sham al-Islam.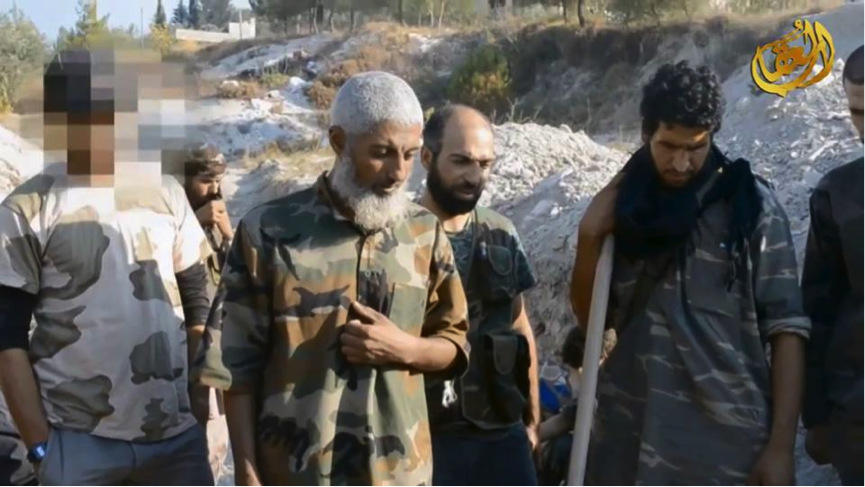 Figure 6: Photo of Ibrahim bin Shakaran with his notable white beard.
A well-known al-Qa'ida veteran, he is said to have fought in the Hindu Kush and Tora Bora mountain ranges of Afghanistan. He was then arrested by the Americans and transferred to Guantánamo, subsequently spending three years in prisons in Morocco. Here he is likewise engaging in outreach to children in Syria: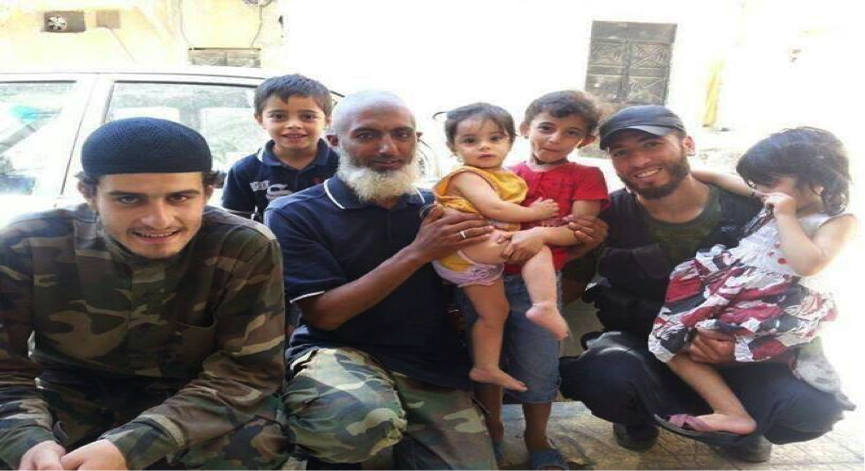 Figure 7: Ibrahim bin Shakaran reaches out to children in Syria- something that is in particular a key part of ISIS' strategy of consolidating power.
These two cases illustrate to a certain extent the problem of imprisoned jihadists and the question of whether they should be released. Many of them remain committed to their ideology during their imprisonment and so will simply seek any readily available opportunity to fight jihad on release from jail.
This is particularly true in the case of Iraq, where after the U.S. withdrawal a number of detainees were released on the assumption they would give up the life of militancy. Instead, al-Qa'ida in Iraq received a boost in veteran manpower which allowed it to carry out many more attacks in 2012 than in the preceding year, the cyclical variations in operations by season on account of the climate (i.e. more attacks in summer under more favorable conditions).
As the Syrian civil war continues, expect more cases of ex-Gitmo detainees to turn up, as the cause for a jihad in defense of Muslims in Bilad ash-Sham and a prime opportunity to re-establish the Khilafa is on offer.
Aymenn Jawad Al-Tamimi is a Shillman-Ginsburg Fellow at the Middle East Forum and a student at Brasenose College, Oxford University. Follow on Twitter at @ajaltamimi