NOTE: As with all guest posts, the opinions expressed below are those of the guest author and they do not necessarily represent the views of this blogs administrator and does not at all represent his employer at the Washington Institute for Near East Policy.
Jihadology.net aims to not only provide primary sources for researchers and occasional analysis of them, but also to allow other young and upcoming students as well as established academics or policy wonks to contribute original analysis on issues related to jihadism. If you would like to contribute a piece, please email your idea/post to azelin [at] jihadology [dot] net.
Click here to see an archive of all guest posts.
—
Hide These Jihadists That I Can't See: The French Volunteers In Syria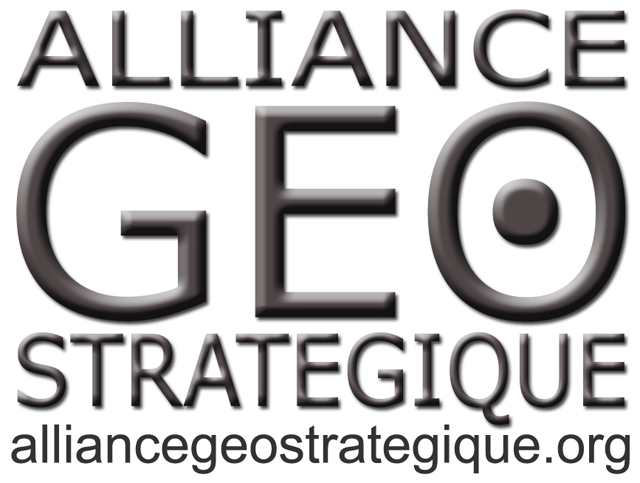 By Stéphane Mantoux
Thanks to Timothy Holman and Yves Trotignon for their help in writing this article.
This article was originally published in French for Alliance Geostrategique and cross-posted at Historicoblog. Alliance Geostrategique and Stéphane Mantoux, the author of the article and the one who translated it to English, has given permission to Jihadology to exclusively publish the English translation.
The case of French who left to fight in Syria poses a particular problem. It really became visible (through the media, in particular) in 2013, when the number of volunteers began growing substantially. Like other European contingents, jihad in Syria is the largest movement of its kind since the war against the Soviets in Afghanistan. However, based on the total population of France or even the Muslim population of the relevant age group, the movement is not a groundswell or a massive exodus[1] and it can also be noted that it has accelerated since the summer of 2013 , which worries the authorities, and some experts, about the return of jihadists. But I must say that so far, the information was very sparse. The  Minister of Interior, Manuel Valls, has made a number of statements going back to  May 2013, about the French figures involved in jihad in Syria and most recently in January 2014 saying that a total of 700 in all, involved in one way or another, since 2011. Figures are difficult to verify, but it seems credible and at the least not that exaggerated. The latest study of ICSR, a British institute specializing on the issue of foreign jihadists, dated from December 17, 2013, placed the maximum estimate for France at 413 individuals[2]. Israelis believe that the last figure given by Manuel Valls and F. Hollande is overestimated[3]. Yet what we can know from clearly identified cases shows that the French example does not differ fundamentally from other European contingents of volunteers, except some minor differences[4]. Recruitment, rather wide for the age and motivation at the beginning, seems to have been mainly young men, 20-35 years, more determined and more radical in their choices in the field. It involves both people known for their earlier commitment and often monitored, but also many men or teenagers who have succumbed to the radical message, including issued on the web, without the phenomenon is limited to marginalized people socially. Like all other contingents , the majority of French volunteers joined the two jihadist groups, al-Nusra front (official branch of al-Qaeda in Syria since November 2013) and ISIS, exposed since 3rd January, 2014 to the assaults of other rebel formations, including the al- Nusra Front itself. The starting zones are fairly well identified: the big cities (which again corresponds to other countries), Paris, Toulouse, Nice, Strasbourg, and Lille-Roubaix-Tourcoing, with a majority of departures spontaneous or organized solo, without they necessarily resort to organized networks, the only exception being the southeast (which is a notable difference this time with other states, such as Belgium, where more structured networks involved in the routing or radicalization of the volunteers). The French jihadists are also, once there, quite present on social networks, for the purposes of recruitment, propaganda or to keep in touch with families, as discussed at the end of this article.
An early advertisement for a diverse recruitment (2012-summer 2013)
In France, from the second half of 2012 the press started to worry about the issue of jihadi candidates to go to Syria. However, from the month of May 2012, 3 young men were arrested at the airport in Saint-Etienne as they prepared to leave for Turkey … with holsters, walkie-talkies and night vision goggles[5]. Le Figaro mentions "a few tens of departure" in October 2012 and mentions Dr. Jacques Beres, who treated several French in a rebel hospital in Aleppo, a city that insurgents have been fighting for since 2012[6]. Some also do not hide their admiration for Mohamed Merah. The same newspaper had also spoken in spring 2012 of 6 French arrested by Lebanese security at Beirut airport, and an apparent attempt to enter Syria. However, the domestic intelligence services began to sound the alarm as early as spring 2011.
Information and news articles became more numerous in the spring and summer of 2013, a moment where research specialists started warning about a significant increase in the departure of European volunteers, including French to Syria, which would later be confirmed throughout the year[7]. Not only the French volunteers, like the others, benefit from the fact that access to Syrian territory is much easier than for other lands of jihad in the past, but in addition, they can count, sometimes, on the remains of organized networks for previous jihads, as those who had operated to Iraq between 2004 and 2006[8]. From the spring of 2013 and the emergence of the first specific examples of French volunteers, the reasons for leaving are very different. Djamel Amer Al-Khedoud, 50, from Marseille and has since become a prisoner of the regime, went to defend the Sunnis of Syria, a motivation which derives from the notion of the "defensive jihad," which is the reason for many foreign volunteers, especially in the period from 2011-2012. Instead, Abdel Rahman Ayachi, a Franco-Syrian 33 years-old, joined Suqur al -Sham (a member of the Islamic Front in November 2013), since expressly designed for the installation of an Islamic caliphate and the strict and rigorous application of Sharia. He was in charge of a group of 600 combatants[9]. Ayachi was killed in June 2013: he had benefited from military training in the Belgian reserve, he took advantage of it, probably, on the Syrian battlefield[10]. Raphael Gendron, a French 38 years-old, was also part of Suqur al -Sham and was killed April 14, 2013. Residing in Brussels, he was close to radical circles in France that provided a number of volunteers for the Syrian jihad.
Raphael Gendron was well known to the French services. Repeatedly condemned by the Belgian justice system, he was arrested by the Italian authorities in late 2009 with Bassam Ayachi, a Franco-Syrian imam living in Belgium and famous, too, for his radical opinions. They wanted to organize a chain of recruitment to al-Qaeda cells in southern Italy. After being released, they returned to Belgium where they continued to lead the Assabyle Islamic Center. Gendron engaged in active propaganda on its website. In a very different case, the young French jihadist that is 17 years-old, from Sartrouville, was arrested by Greek police on May 25, 2013, while trying to go into Syria[11]. He had told his parents of his departure on May 16, after buying his ticket to Athens and taking a passport. The family called the police, who managed to join the Greek authorities. The young man was arrested on a bus in the north, as he headed to Turkey.
In June 2013, a French diplomat noted the figure of 270 Frenchmen who left to fight in Syria[12]. A month later, a French jihadist  present in Syria released a video call to his countrymen and President F. Hollande, asking him to convert to Islam[13]. The man, who calls himself Abu Abdelrahman, announced his conversion in Islam three years before, and have French parents that are atheists. He asked the French to join the jihad. His half-brother Jean-Daniel Pons, 22 years-old, from Toulouse, was killed on August 11th 2013. He had been coached by his older brother, Nicolas, 30 years-old, who is speaking on the video. Nicolas, who has a BEP (a French degree), had fallen into petty crime before converting in 2009 and proselytizing. His brother Jean-Daniel had moved to Toulouse in 2011 to begin a BTS (an another French degree, in advanced studies), after living with their father in Guyana; he became a convert, too. They both went to Syria in March 2013[14]. They went to Syria via Spain and Turkey, telling their relatives they were going to Thailand, before revealing the truth in April[15]. The mother of the two young people, retired from the army, had reported the worrying trend of her sons to the authorities in the month of April. A few days later, a 47 year-old man, from Belfort, was arrested by the DCRI living in Toulouse, he came to visit his family, and had links with both youngsters of Toulouse in the famous video[16]. Jacques Abu Abdallah al- Faransi, a French from Marseille, is also seen in July 2013 on a video posted on Youtube[17].
Another well-documented case is of Abu Hajjar, a computer scientist from the Paris region, who left in April 2013 to do jihad in Syria. This man is fighting in the Jebel al-Zawiya, in Idlib province, among the group Suqur al-Sham. According to his testimony, collected by Le Figaro, it performs reconnaissance on the highway between Latakia and Aleppo, to report the movements of troops and convoys from the regime. He defines himself as an "Islamist activist" and not related to jihadists. His group includes, according to him,  Saudis and Jordanians. He expresses, in his statements, some « opening » in the treatment of Syrian minorities, and explains that his group seeks to convince by opening offices of preaching, for example, but not by force, as some jihadists do. He does not intend to return to France, where he has left his wife and his children[18].
Acceleration of the recruitment and tighter profiles (Fall 2013- February 2014)
On September 1st 2013, Manuel Valls announced that more than a hundred French are currently fighting in Syria, a dozen are dead and some have already returned[19]. Other reports say at the same time that 9 French have been killed in combat[20]. In September, four men were arrested after robing a Quick restaurant in Yvelines, and a fifth shortly after in Chateauroux, Indre. Aged 23-34 years, these five men were in fact monitored for a while by the DCRI (inland French intelligence services) and DRPP (Paris prefecture of police intelligence direction). They belong to a group, one of whose members, at least, from Trappes, is already in Syria. These are people « self-radicalized », with two brothers, and with sometimes recent converts to Islam. They were spotted in anti-American demonstrations in Paris in 2012 (gathering in the place de la Concorde, Sept. 16, against the film The Innocence of Muslims), then went on "collective training" in southern Paris[21]. The Hold-up of the Quick of Coignières was to be used to pay for their trip to Syria, with the possession of a toy gun, they took 2,500 euros in front of the DCRI , which arrested them the next day. They were unknown to the justice system, but one of them has been convicted in 2005 for aggravated theft[22]. The intention to finance their trip by a little hold-up confirms travel to Syria is relatively easy, as can be seen for other European volunteers, and does not necessarily imply the use of organized networks (the trip amounts to 300-500 euros through Turkey)[23]. That same September, a young man from Roubaix (north of France, near Lille) was killed in Syria. Sofiane D., 20 years-old , was killed on Sept. 20 in Aleppo. His worried parents had warned the authorities in July 2013. He was supposed to be in Algeria doing classic Islamic training. According to a magistrate, he had hardly ever left Roubaix before this. He apparently fought in the ranks of al-Nusra front[24]. Two other young men in the area would have also left for Syria[25]. Romain L., 26, of Calvados (in Normandy), is meanwhile arrested for advocating terrorism on Internet[26]. He was the administrator of the site Ansar al- Haqq, translator of the magazine Inspire, published by Al- Qaeda in the Arabian Peninsula. He used the pseudonym of Abu Al-Siyad Normandy. In late September, the jihadists social networks highlight the figure of Abu Suhaib al- Faransi, a 63 years-old trader converted to Islam, and who is part of the French volunteers in the insurrection[27].
The French authorities have previously arrested Flavien Moreau, born in Ulsan, South Korea, before being adopted in France[28]. The young man from Nantes, 27 years-old, had imprudently given an interview, at Antioch in Turkey, to a Swiss journalist, in November 2012 and had been immediately spotted by the DCRI. He was arrested a few weeks later on his return to France in early 2013 and jailed. Moreau, who worked odd jobs and prison sentences, had converted five years ago, and had been looking for his last outing in 2012, to incorporate a fighter network. Having amassed a few thousand euros through various trades, he went to Zurich and Istanbul, then Antioch, with the intention to join the Ahrar al-Sham, today part of the Islamic Front, created November 22, 2013. With no combat experience, his commitment holds only a few weeks, after which he returned to France. Other commitments are just as ideological as the two disciples of Jeremiah Louis- Sydney, the leader of the "Torcy-Cannes cell", on suspicion of the attempted attack against a kosher grocery in Sarcelles, in 2012 ; these two young French people of Tunisian origin are now in Syria.
In early October, there was a Frenchman would-be suicide bomber in the province of Aleppo[29]. Nicknamed Abu al-Qaaqaa, this Frenchman would have detonated on October 9 in the village of Al-Hamam, southeast of the city. This kamikaze attack paved the way for ISIS fighters (he is alleged part of it) and al-Nusra front. On 24 September, Abu Mohammad al- Fransi, a French convert to Islam, had been killed in the same area. In the same month, information is leaked on a network routing Chechen volunteers via the large Chechen diaspora in south-eastern France (over 10,000 people)[30]. Official estimates put the number of then French involved in the fighting in Syria at 400 at least[31]. On 14 October, three suspects of the famous terrorist cell Cannes-Torcy were arrested in the Alpes- Maritimes. Seizures include an UZI submachine gun and a semi-automatic pistol, and a large amount of money in cash. In November, four men aged 22 to 35 were arrested in the Val-de-Marne, they belonged to a network that would bring jihadist fighters to Syria. 2 or 3 of them would fight with the al-Nusra front. The overall figures then rise to more than 440 French who have left for Syria, half is still there, a dozen have died, one or two are prisoners of the regime, and 50 to 60 have returned to France. Of the twenty procedures triggered against volunteers who have returned, only three led to arrests[32]. On November 20th, 2013, Abu Malik al- Faransi, a French 17 years-old, was killed in Raqqa[33]. On 27 November, a man living near Lens is arrested, following the arrest on October 15, of two others in Tourcoing and Roubaix (north of France, near Lille). These two people have went to Syria and returned to France[34].
From the end of September 2013, recruitment in the south-east of France appears to have increased, particularly in Nice and its region. Ten departures at least are listed in Vallauris, Saint-Laurent, and Nice, as well as the side of the Ariane and the city of Moulins, mostly to join al-Nusra front. The majority of young people involved seem to have radicalized quickly, before leaving their families overnight. In 2011, a network already recruited, obviously, for the jihad in Afghanistan in the region. A network for the recruitment in Iraq had been dismantled, also, in 2005[35]. A mother in the Lyon's region also reported in December 2013 that her ex-husband, whom she is separated since July 2012, apparently kidnapped his daughter to go to Syria via Turkey, to join al-Nosra front. He was radicalized after a trip to La Mecque[36]. He had also approached Forzane Alizza, a jihadist Salafist splinter group dissolved by the French authorities in February 2012.
On December 22nd, 2013, Jean-Daniel Pons brother, Nicolas, (both French from the Toulouse region), was killed in a suicide bomber attack near Homs[37]. The two half- brothers have joined, since leaving to Syria, the ranks of ISIS[38]. Their mother, Dominique Pons, has reported to the authorities about his son's radicalization, and established in December 2013 with her ex-husband, the Syrian association Syrien ne bouge… Agissons ! According to her, Nicolas has also found in Syria an another man of Toulouse he knew[39]. In January 2014, French intelligence services estimated that 500 to 600 Frenchmen left for Syria, including 220 still on site, 70 who have returned and 18 killed, a number that has quadrupled compared to May 2013. Of this total, 20% were French converts, but most other young people are of North African origin, not necessarily practicing Muslims, but quickly radicalized. Besides the ease of access to Syrian territory, intelligence reports that a major factor in motivating volunteers is that they feel they are fighting for a just cause[40]. 10-14 young people from Strasbourg (east of France, near Germany) have also left their city to Germany, to reach Syria, at the end of the year 2013[41]. A young man from the neighborhood Elsau, in Strasbourg, would also died in a kamikaze attack in Syria in November 2013[42].
There was the announcement of departure, in January 2014, of two teenagers 15 years-old, from the Toulouse region, relayed in the media. Both enrolled in high school in the Arena, the two teenagers went on Jan. 6 to reach Turkey. One of two teenagers, Yasine, was deemed a brilliant student, one of the best in its class. The other, Ayoub, the eldest, however, was known to police, and belonged to a family that could have rigoristic religious beliefs. Yacine bought tickets for the sum of 417 euros and the two young men embarked on a flight of Turkish Airlines to Istanbul. Then they came to Antioch. But it is hard to say if they benefited from the assistance of an organized network[43]. They were caught though and brought back to France, the two teens are finally indicted[44]. The event confirms both the acceleration of recruitment in France, but also diversification. If the majority of recruits continues to come from major urban centers (Lille -Roubaix, Strasbourg, Toulouse, Paris, Nice and southeast), the profiles seem less to correspond to lost youth or social outcasts, but rather to youth that are integrated[45]. The father of one of the two teenagers was quick to warn the authorities and made a public appeal. According to him, his son was radicalized in particular through exchanges on the web, including Facebook[46]. In the southeast, Nice and its surroundings, there were about forty young people who wanted to leave for the Syrian jihad, with more and more young -16 or 15 years-old[47]. In the popular area of Saint Roch, east of Nice, there were have been 7-8 departures between September and December 2013[48]. At the rnd of December, a whole family of ten people left for Syria[49]. In early December, the DCRI had carried out the arrest of an alleged recruiter in the Nice area[50].
In February 2014, Salahudine, a jihadist French 27 year-old from the Paris region, went to fight in July 2013, delivers his ultimate testimony after being seriously wounded in Aleppo. He had brought his wife and children with him, and obviously has not been assisted by a network. He organized his trip through Turkey alone. After going to Aleppo, he joined with ISIS, was trained in a camp and shipped quickly to the front. In November 2013, apparently disgusted by ISIS, he defected to al-Nusra front. He fought in Aleppo, Damascus and Homs. He is paid $50 every month, but bought a $1,300 AK-47[51]. Another French volunteer belonging to ISIS, Abu Shaheed, based north of Aleppo, also delivered his testimony in February 2014. This is a resolute volunteer, who does not want to come back to France, but who is a partisan of transnational jihad[52]. However, according to French intelligence services , the profile of volunteers is now pretty easy to determine. It now comprise mostly men aged 20 to 35 years that are more determined. One third of the 250 French still present in Syria are Caucasians, Chechens who have passed through the region of Nice (which serves as a hub for Caucasians and especially Chechens, with Vienna, Austria). On the rest, we count a half converted and another half of young people of North African immigration, as well as some women. Notably, radicals in ISIS do not hesitate to use foreign volunteers, like the French, for kamikaze attacks. It also points out several cases where people move to the Turkish border and in northern Syria, but do not take part in fight, pending the establishment of an Islamic caliphate[53]. On February 20th, 2014, a young man from Nice, 18 years-old, who went to Syria in September 2013, was arrested on his return to France. Farid had fought in the Aleppo region. He was a young student and left with three other friends from Nice, radicalized after a few weeks. He was imprisoned after his arrest, pending its judgement[54].
The French jihadists on social networks
The French jihadists are very active on social networks, especially Twitter and Facebook[55]. They provide information on their journey, the struggle and the practical conditions of jihad. Most belong to ISIS. Foreign volunteers tend, in Syria, to regroup, for cultural and linguistic affinity, but it is not said that it is always the case for French, although some fight in the same formations. Some come together and know each other before the jihad. We also note the presence of wives of fighters. Social networks are used for recruitment, dissemination of propaganda, and to maintain contact with families. Propaganda plays on the analogy with video games, in the illustrations that can be disseminated. Obviously, internal conflicts among insurgents, as those of ISIS and al-Nusra since April 2013, are relatively missing. Abu Shaheed, arrived in Syria in May 2013, and is part of ISIS, often refers to the pursuit of jihad after the fall of the Assad regime. Another French jihadist, also a member of ISIS and arrived at the same date, which operates under the name If you want my opinion, gives many details about the fighting and claims to have participated in those of the base 80 in Aleppo. Mohammed Abu Muhajir, another French, is also a member of ISIS who arrived in the summer of 2013 and fought around Azaz. He is married to Umtawwab zawjetu "abu mohammed, a woman from Lorient (Britanny, France), which raises funds for so-called humanitarian work via Facebook, and which claims to have made the trip in France between October-November 2013. Mourad Ibn Amar, also arrived in Syria in the summer, is also part of ISIS. He appears in many group photographs. Under the name Selim Det-R, a man from Roubaix (north of France) is also included in ISIS. Abdullah Wade, another Frenchman, raises funds to renovate homes in Syria in favor of French jihadists. Abu Tasnim is probably a French native of Haiti. He went to Syria on October 17, 2013 and fights in al-Nusra front. Injured in training, he says a lot in social media about practical issues for the journey to Syria, and delivers his experience of war.
Conclusion
It is difficult to make assumptions about the future of the French recruitment for the Syrian jihad, especially because the numbers are uncertain, perhaps even more than for other quotas, particularly in Europe. The difficult situation of the uprising against the regime, since the agreement on chemical weapons in September 2013, and fighting between rebels, including against the ISIS, does not seem to have dried up recruitment. The French, like others, are directed mainly to jihadi groups like al-Nusra front and especially ISIS. Although marginalized in the al-Qaeda system by the recent clashes, ISIS is nonetheless an important player on the field. It can therefore be concerned with both the difficulty following departures, often spontaneous, difficult to anticipate, and the return of seasoned people on battlefield, who wish to extend their action in France. Nevertheless, it should also be noted that part of the volunteers, as in other countries, was involved for many years in jihadist networks, and was previously monitored, which, moreover, leads to some arrests. For this category, it is clear that the intelligence services could make, if necessary, raids on a larger scale. Going to Syria is not a crime, and evidence must be gathered to make the arrests. What is worrying is the high proportion of people who are self-radicalized by various means, including the web, and go unpredictably to Syria, a trip which, as mentioned, by its easy nature, particularly via Turkey, is a boon for the jihadi movement. The major challenge is that with the evolution in the nature of Islamist terrorism, the return of only a dozen fanatical fighters could have a disproportionate impact, in networking, or even in solitary action, such as Mohamed Merah. This is the challenge for intelligence services to achieve a greater defeat of this phenomenon, a task that is become even more difficult. The phenomenon of French volunteers is more complex than it seems, and it will of course continue to be trend in the future.
Summary table of the official estimates provided by the French Minister of the Interior, Manuel Valls, about French who left in Syria (May 2013-January 2014).
| | | | | | | |
| --- | --- | --- | --- | --- | --- | --- |
| | Total since 2011 | Still in Syria | Returned in France | Killed | In Transit | Those who want to leave France to Syria |
| May 2013 | 120 | 50 | 30 | | 40 | |
| September 2013 | | 130 | 50 | 10 | 40 | 100 |
| October 2013 | | 184 | 80 | 14 | | |
| December 2013 | +400 | 184 | 80 | 14 | | 100 |
| January 2014 | 700 | 250 | 76 | 26 | | 150 |
---