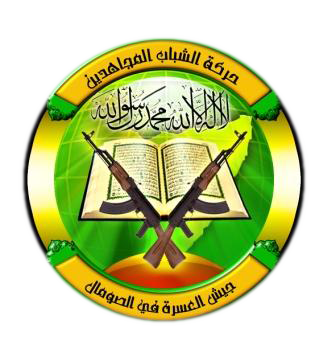 News Report For the Day of January 27:
بسم الله الرحمن الرحيم
التقرير الإخباري ليوم (الأحد 15 ربيع الأول 1434) 
الحمد لله وحده أعز جنده ونصر عبده وهزم الأحزاب وحده والصلاة والسلام على من لا نبي بعده أما بعد:
أخبار متفرقة:

– مكتب الدعوة يفتتح دورة شرعية لمعلمي مدارس القرآن الكريم في مدينة بارديري.
– توبة واستسلام جندي من مليشيات الردة في مدينة حدر لولاية باي وبكول الإسلامية.
– ولاية شبيلى السفلى الإسلامية تقدم مساعدات للمتضررين من الهجوم الفرنسي على مدينة بولومرير.
– اغتيال ضابط من مليشيات الردة وجرح بعض حراسه قرب مدينة بلدوين بولاية هيران الإسلامية.
– اغتيال 2 من مليشيات الردة في حي "حمر ججب" بمدينة مقديشو.
_______________________________

اللهم منزل الكتاب مجري السحاب هازم الأحزاب، اهزم الصليبيين ومن حالفهم من المرتدين.
اللهم اجعلهم وعتادهم غنيمة للمسلمين.
اللهم دمّرهم و زلزلهم.
اللهم أنت عضدنا وأنت نصيرنا،اللهم بك نصول وبك نجول وبك نقاتل.
والله أكبر
{وَلِلَّهِ الْعِزَّةُ وَلِرَسُولِهِ وَلِلْمُؤْمِنِينَ وَلَكِنَّ الْمُنَافِقِينَ لا يَعْلَمُونَ}

مُؤسَّسةُ الكَتائِب للإنتَاج الإعلامِي
حَركةُ الشَّبابِ المُجَاهدِين
الخميس 19 ربيع الأول 1434
31/01/2013
المصدر : (مركز صدى الجهاد للإعلام)
الجبهة الإعلامية الإسلامية العالمية
رَصدٌ لأخبَار المُجَاهدِين وَ تَحرِيضٌ للمُؤمِنين
News Report For the Day of January 28:
بسم الله الرحمن الرحيم


التقرير الإخباري ليوم (الإثنين 16 ربيع الأول 1434) 


الحمد لله وحده أعز جنده ونصر عبده وهزم الأحزاب وحده والصلاة والسلام على من لا نبي بعده أما بعد:


أخبار متفرقة:


– هجمات على مراكز عسكرية للمرتدين في مناطقة مختلف داخل العاصمة مقديشو خلال الليل.
– إلقاء قنابل يدوية على مركز لمليشيات الردة في حي هروا شمال مقديشو.
______________________________
اللهم منزل الكتاب مجري السحاب هازم الأحزاب، اهزم الصليبيين ومن حالفهم من المرتدين.
اللهم اجعلهم وعتادهم غنيمة للمسلمين.
اللهم دمّرهم و زلزلهم.
اللهم أنت عضدنا وأنت نصيرنا،اللهم بك نصول وبك نجول وبك نقاتل.
والله أكبر


{وَلِلَّهِ الْعِزَّةُ وَلِرَسُولِهِ وَلِلْمُؤْمِنِينَ وَلَكِنَّ الْمُنَافِقِينَ لا يَعْلَمُونَ}



مُؤسَّسةُ الكَتائِب للإنتَاج الإعلامِي
حَركةُ الشَّبابِ المُجَاهدِين
الخميس 19 ربيع الأول 1434
31/01/2013
المصدر : (مركز صدى الجهاد للإعلام)
الجبهة الإعلامية الإسلامية العالمية


رَصدٌ لأخبَار المُجَاهدِين وَ تَحرِيضٌ للمُؤمِنين
News Report For the Day of January 29:
بسم الله الرحمن الرحيم


التقرير الإخباري ليوم (الثلاثاء 17 ربيع الأول 1434)


الحمد لله وحده أعز جنده ونصر عبده وهزم الأحزاب وحده والصلاة والسلام على من لا نبي بعده أما بعد:


أخبار متفرقة:


– هجوم على قاعدة عسكرية للمرتدين في قرية "قوف قدود" بضواحي مدينة بيدوا.
– إلقاء قنابل يدوية على تجمعات لمليشيات الردة قرب تقاطع آدن عدي بمدينة مقديشو.
– كتائب المجاهدين بولاية جوبا الإسلامية تقتحم قرية كلبيو وتسيطر عليها لعدة ساعات ثم تنسحب بعد قتل العشرات من مليشيات الردة.
– إلقاء قنابل يدوية على منزل نائب مسؤول الردة في حي كاران شمال مقديشو.
– إلقاء قنبلة يدوية على تجمع لمليشيات الردة قرب سوق المواشي بمدينة بيدوا.
______________________________
اللهم منزل الكتاب مجري السحاب هازم الأحزاب، اهزم الصليبيين ومن حالفهم من المرتدين.
اللهم اجعلهم وعتادهم غنيمة للمسلمين.
اللهم دمّرهم و زلزلهم.
اللهم أنت عضدنا وأنت نصيرنا،اللهم بك نصول وبك نجول وبك نقاتل.
والله أكبر


{وَلِلَّهِ الْعِزَّةُ وَلِرَسُولِهِ وَلِلْمُؤْمِنِينَ وَلَكِنَّ الْمُنَافِقِينَ لا يَعْلَمُونَ}



مُؤسَّسةُ الكَتائِب للإنتَاج الإعلامِي
حَركةُ الشَّبابِ المُجَاهدِين
الخميس 19 ربيع الأول 1434
31/01/2013
المصدر : (مركز صدى الجهاد للإعلام)
الجبهة الإعلامية الإسلامية العالمية


رَصدٌ لأخبَار المُجَاهدِين وَ تَحرِيضٌ للمُؤمِنين
__________

To inquire about a translation for these statements for a fee email: [email protected]