NOTE: For prior parts in the Hizballah Cavalcade series you can view an archive of it all here.
—
Liwa'a al-Imam al-Hasan al-Mujtaba: A Shia Militia Fighting in Rif Dimashq/Ghouta  
By Phillip Smyth ([email protected])
Click here for a PDF version of this post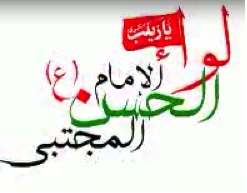 Figure 1:  A vidcap of the LIHM's logo. The symbol reads: "Liwa'a al-Imam al-Hasan al-Mujtaba. A red flag reading, "Ya Zaynab", a reference to what Shia militias in Syria claim to be fighting for (e.g. the "defense of [the] Sayyida Zaynab" shrine in Damascus) flies on the alif in Liwa'a.
Throughout the summer of 2013, a collection of new Shia militias were announced to be fighting in Syria via social media. On July 23rd, one of these groups was announced on Facebook, carrying the name of Liwa'a al-Imam al-Hasan al-Mujtaba-Sariyya Shahid Ahmed Kayara (The Brigade of Imam Hasan the Chosen-The Martyr Ahmed Kayara Unit or LIHM). LIHM purports to operate in rural and urban sections outside of the city of Damascus. According to material the group has published on social media, the militia has been particularly deployed to defend the Damascus Airport road near Shebaa, in the southeast of Damascus.
The LIHM's name references Shia Islam's 2nd Imam, Hasan ibn Ali, who is often referred to in Shia literature as, "The Chosen". Unlike other Shia militias operating in Syria, LIHM appears to have named sub-divisions of the organization and seems to be more open with announcing the establishment of these groups.  Thus, based on social media posts by the group, it can be established that LIHM is split into smaller battalions with differing tasks. This is markedly different from how other Shi'a militias have presented themselves on social media. While it is possible they too have smaller units, usually the names of these groups and the fighters in them are rarely publicized.
Generally, LIHM's claimed units only post photographs featuring 5-8 fighters. It is unknown if these combat units are limited to only that amount or if they are comprised of larger numbers. LIHM has also claimed to have its own mortar and rocket unit. Other infantry units are called The Abu Hamr Battalion and there is a so-called "Rapid Intervention" unit. The latter is called The Ashtar Battalion (Kata'ib al-Ashtar). It is likely this grouping was named after Malik al-Ashtar, "a long-standing and dedicated follower of the Imam ['Ali]."[1] The existence of most of these units was announced in September 2013.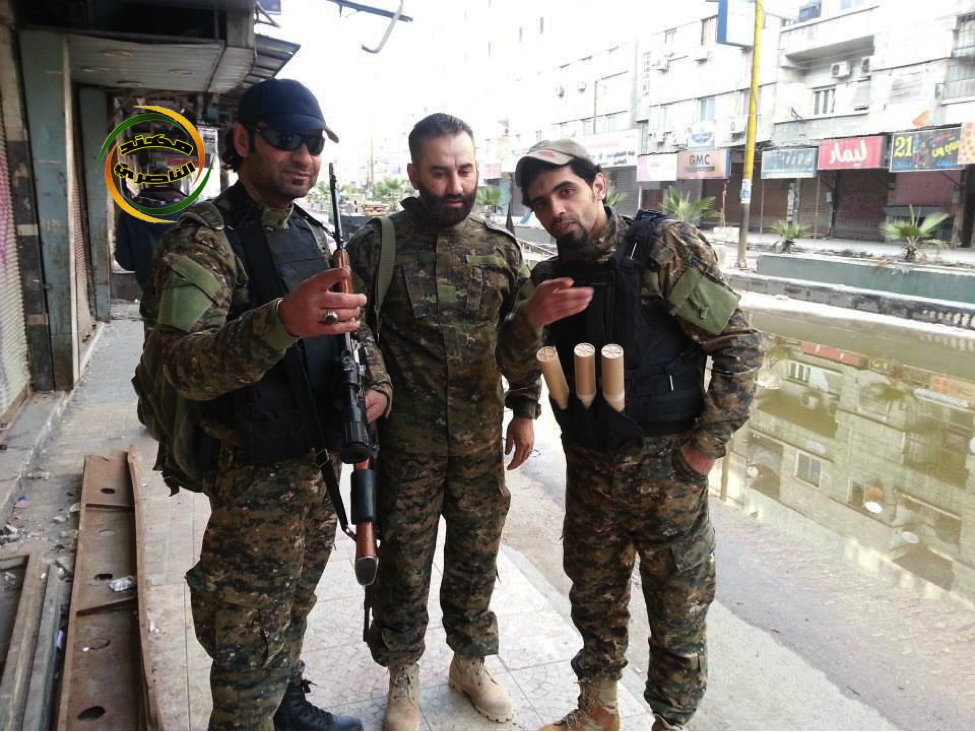 Figure 2: Ahmed Kayara (left holding the SVD-type sniper rifle) stands with other Shi'a militia commanders.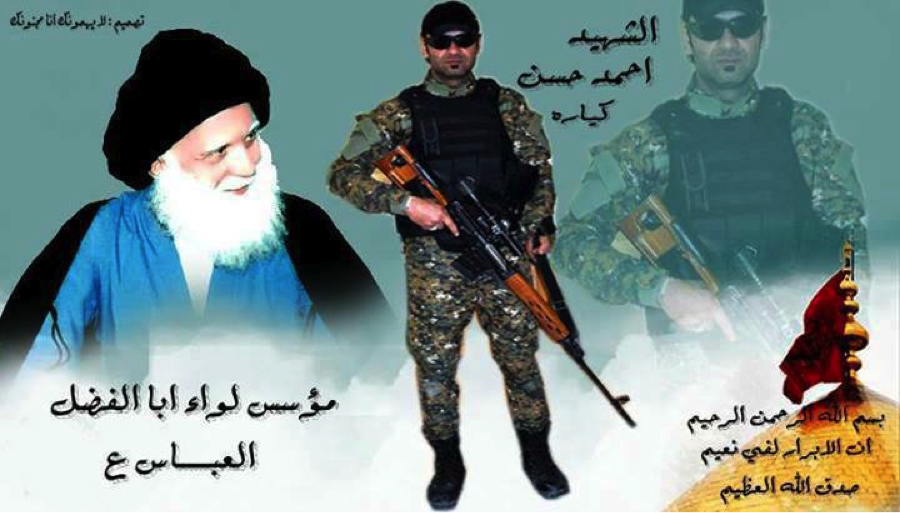 Figure 3: A martyrdom poster featuring Kayara and the late Iraqi Shia Islamist Grand Ayatollah Muhammed Sadiq al-Sadr.

Another one of these subdivisions is Sariyya Shahid Ahmed Kayara or The Martyr Ahmed Kayara Unit. In fact, LIHM's official Facebook page includes this subdivision in its title. It is claimed that Hajji Thamer leads this group. Ahmed Hasan Kayara, also known by his nom de guerre, Abu Hamza, was one of the first publicly announced dead from the Damascus-based Shia militia,
Liwa'a Abu Fadl al-Abbas
. Videos of him in combat could be found online in early 2013. It was slowly established on social media circles that he was held a command position in Liwa'a Abu Fadl al-Abbas.
In late May and early June, comments on
Kata'ib Sayyid al-Shuhada's
(KSS) original private Facebook group (before it was closed) claimed that some of the killed KSS members in Syria had been part of the Martyr Ahmed Kayara Unit. However, claims of the existence of a similarly named fighting group were only presented by the Facebook supporters of the different Shia militia groups, not by official administrators. Only with the creation of the LIHM's Facebook were the militia and this particular subunit's existence formally established.
Unlike other Shia militias operating inside Syria, LIHM has not posted any photographic material showing a link to Iran. However, when basic details regarding their fallen fighters are analyzed, it is clear these militiamen came from an Iranian-backed Iraq-based front group known occasionally as Harakat Nujaba. It has been established that Harakat Nujaba is a front for the Iranian-backed Asa'ib Ahl al-Haq and Kata'ib Hizballah.
[2]
This front organization was first analyzed on Hizballah Cavalcade when it announced that it was supplying fighters to
Liwa'a 'Ammar Ibn Yasir
, a Shia militia which claims to operate in Aleppo. The reasons for excluding the Iranian Revolution (1979) themed material may be part of an effort to create more support for Shia militia operations in Syria along a broader Pan-Shia line.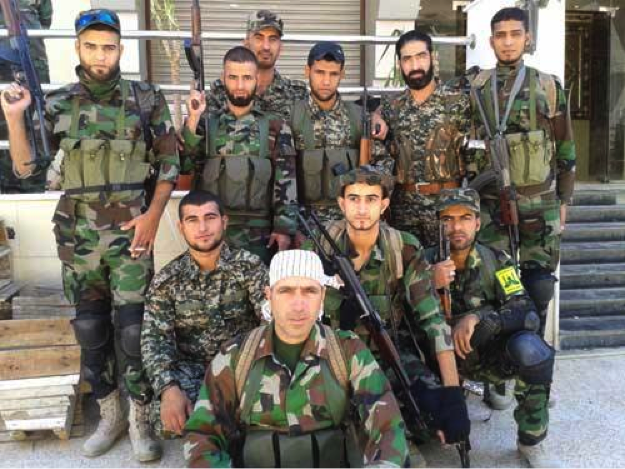 Figure 4: LIHM's "Rapid Intervention" unit, The Ashtar Battalion.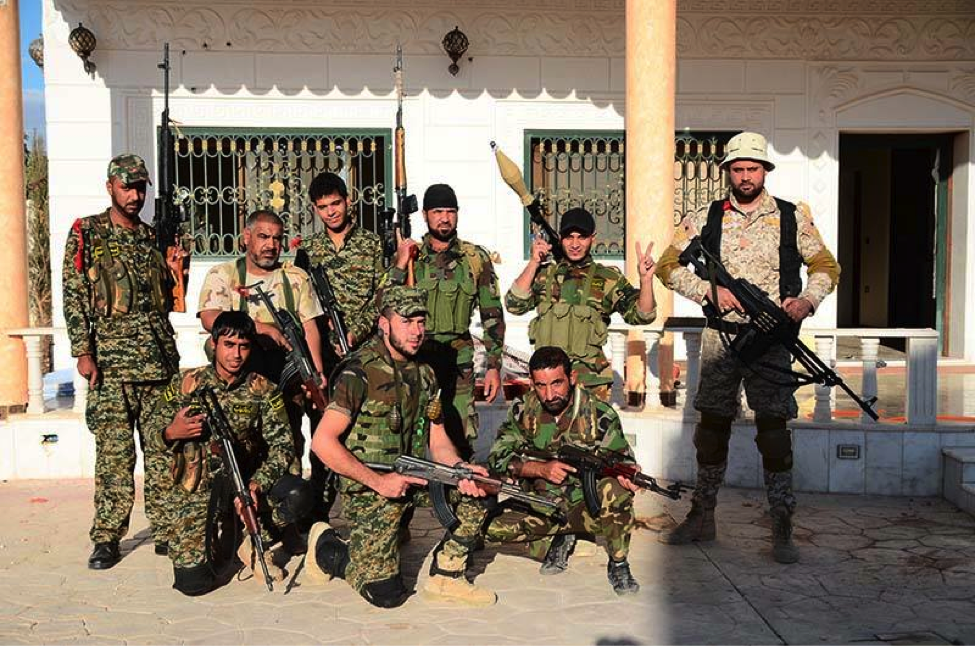 Figure 5: LIHM's "Abu Hamr Batallion" (Kata'ib Abu Hamr) which claims it, "protects the holy shrines".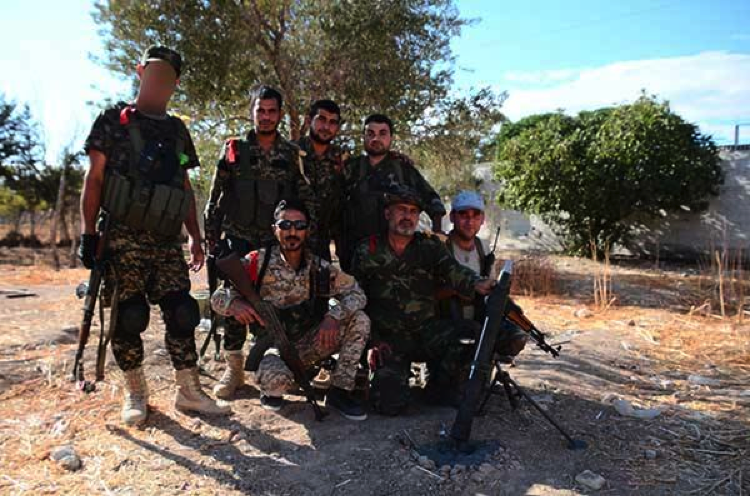 Figure 6: LIHM claims this is their "Mortar and Rocket Battalion".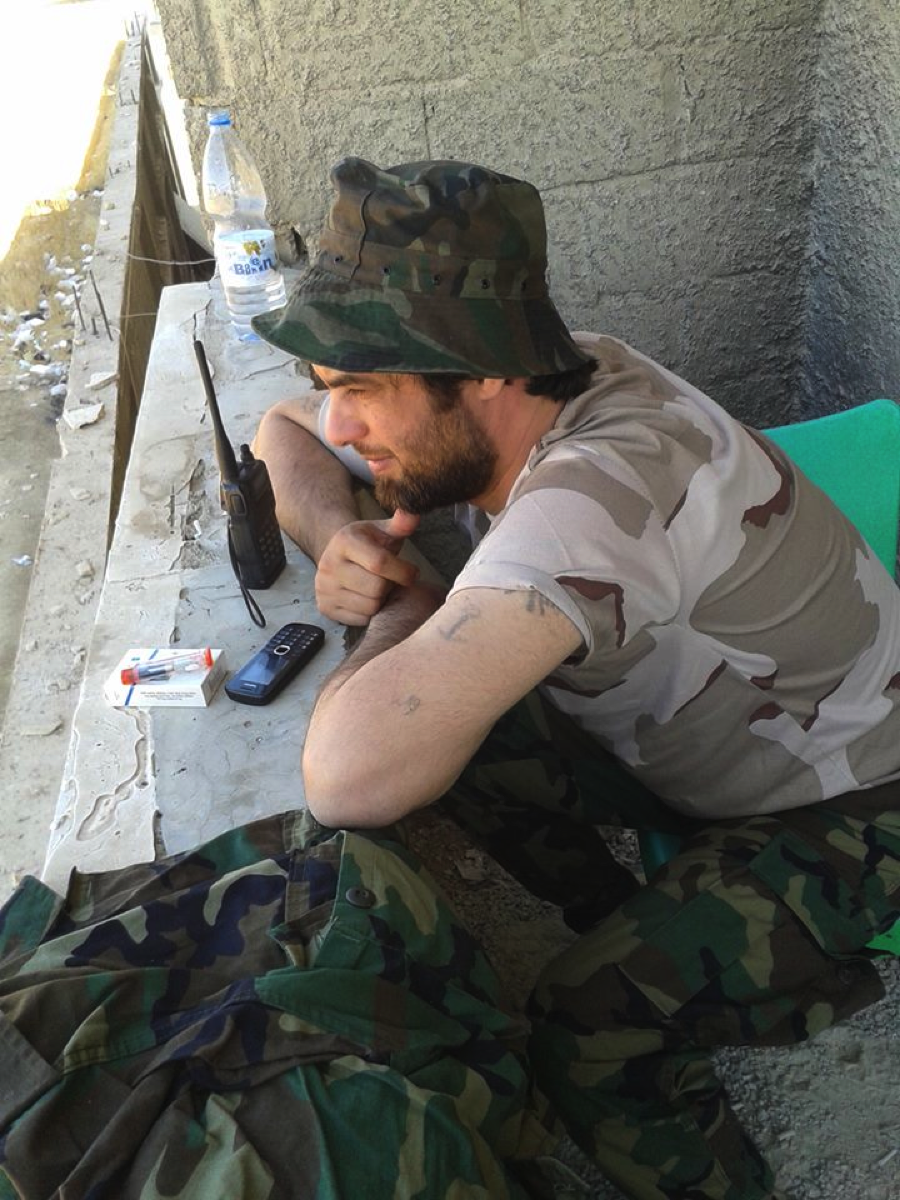 Figure 7: Haji Thamer, the commander of LIHM's Martyr Ahmed Kayara Unit.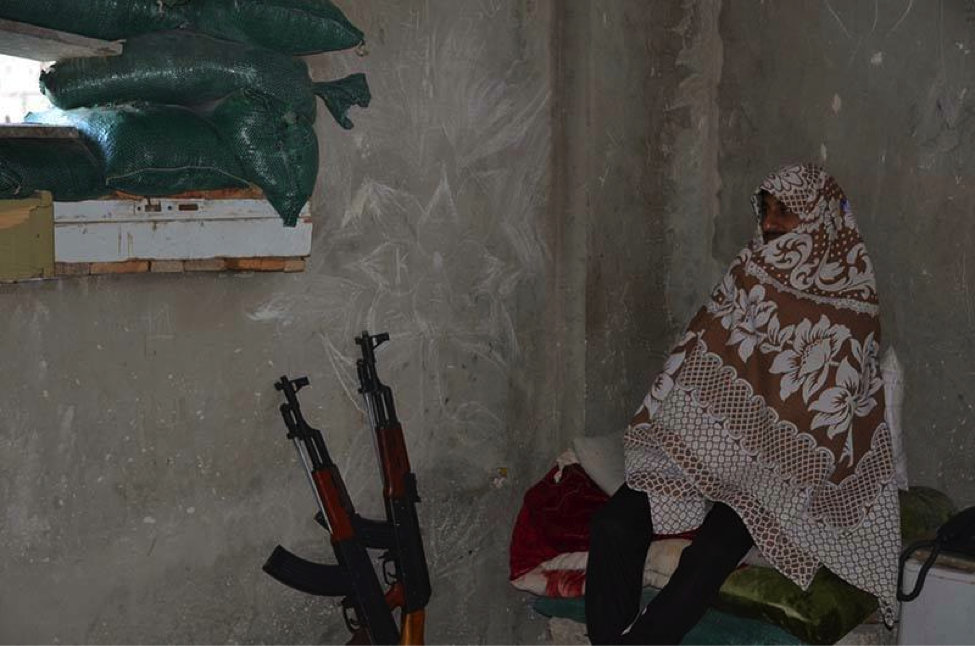 Figure 8: An LIHM fighter by the name of Saif al-Salam sits wrapped in a blanket near a sandbagged position.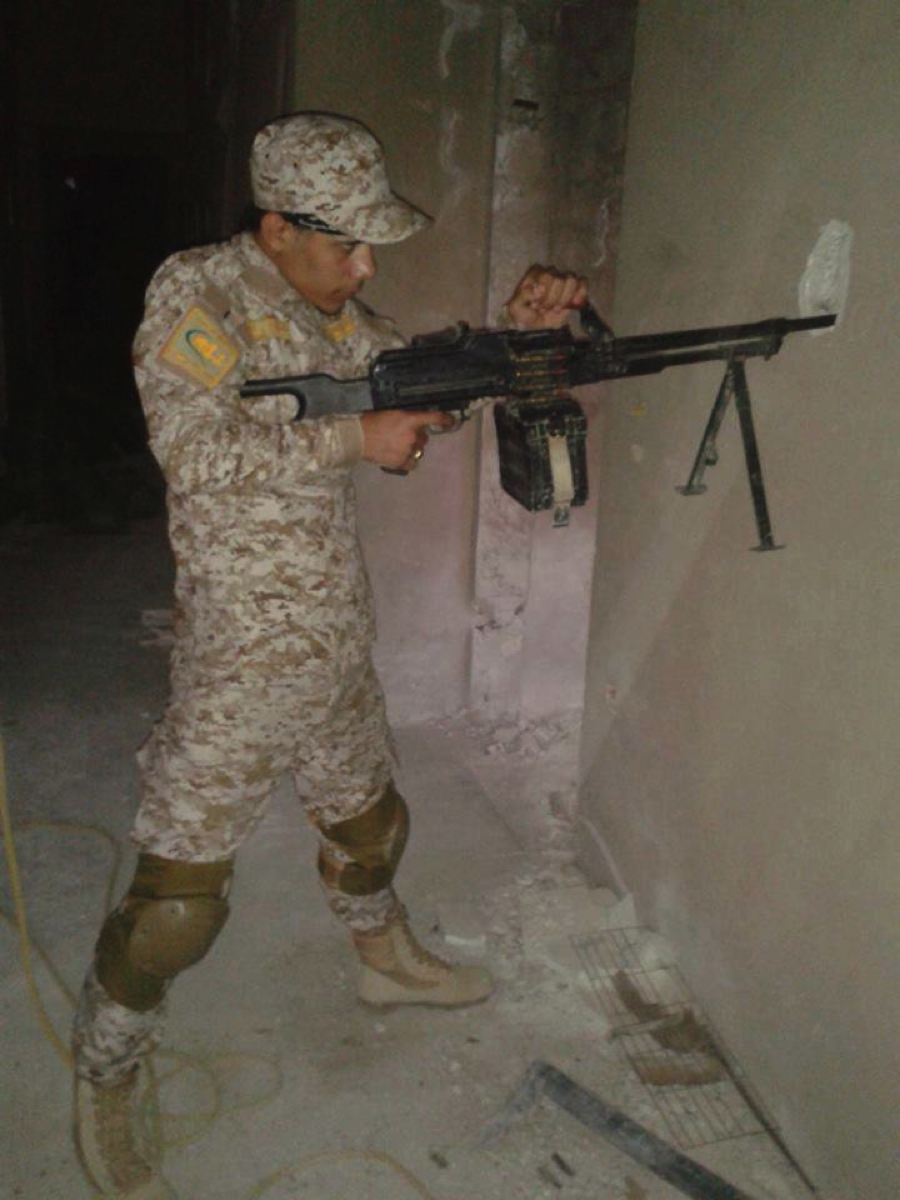 Figure 9: Sajad al-Iraqi, reportedly a member of the LIHM's Martyr Ahmed Kayara Unit, takes aim with a PKM-type machine gun. Note the distinctive shoulder patch.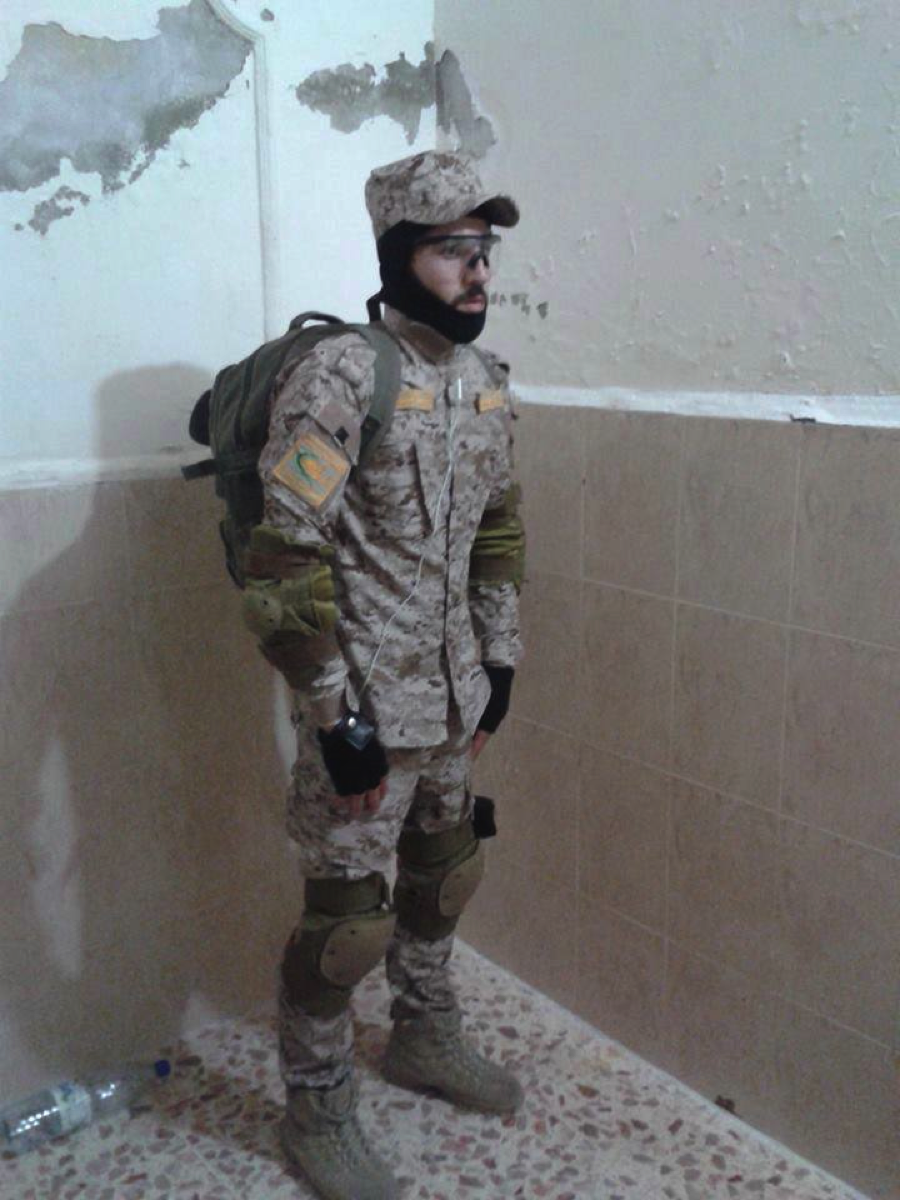 Figure 10: Abu Muqtada al-Baghdadi, another LIHM militiaman. Note the distinctive shoulder patch.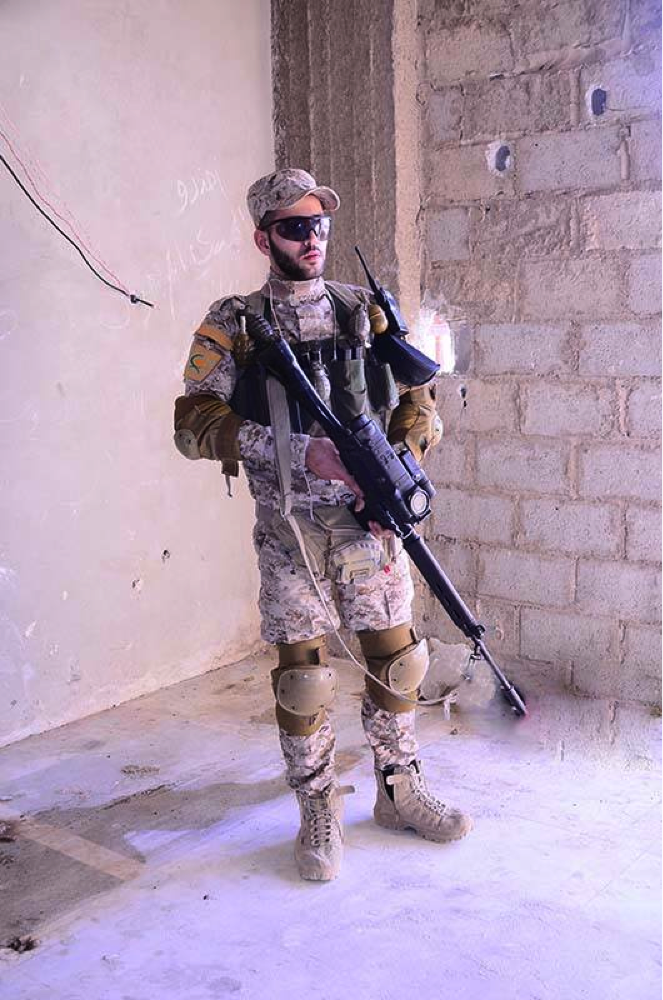 Figure 11: LIHM's Hashim al-Baghdadi holds a FAL-type rifle mounted with optics. Note the distinctive shoulder patch.
LIHM's Martyrs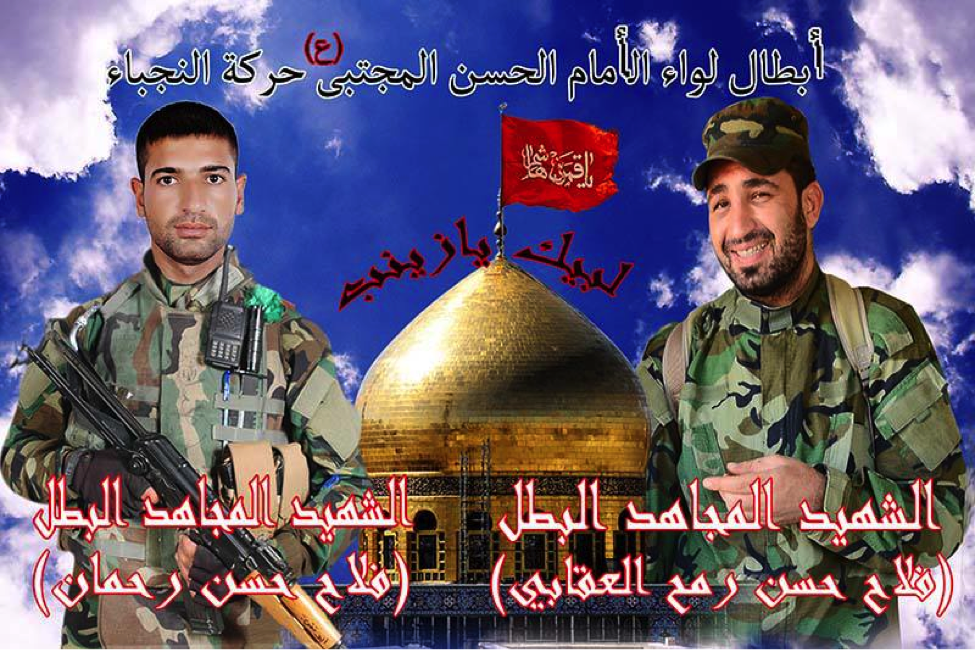 Figure 12: Fala' Hasan Rahman (left) and Fala' Hasan Rama' al-'Aqabi (right) are pictured in a joint martyrdom poster. In the center sits the golden dome of the Sayyida Zaynab Shrine in Damascus. This and other posters identify them as members of Harakat Nujaba.
Name:
Fala' Hasan Rama' al-'Aqabi
Death Announced:
September 2, 2013
Notes:
'Aqabi's was listed as a member of the Harakat Nujaba. Harakat Nujaba is a front set-up by Kata'ib Hizballah and Asa'ib Ahl al-Haq to funnel fighters from Iraq to Syria. The group is the main front which supplies fighters to
Liwa'a Ammar Ibn Yasir
.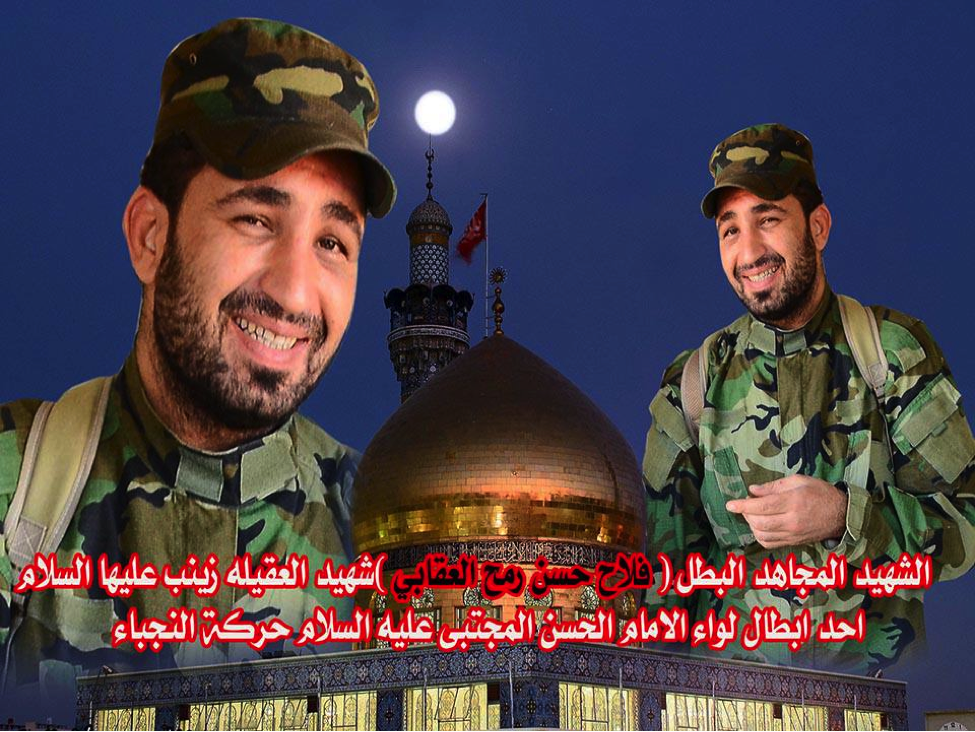 Name:
Fala' Hasan Rahman
Death Announced:
September 3, 2013
Notes:
Rahman was listed as a member of Harakat Nujaba.
Combat
Videos
LIHM's fighters have been featured in a number of videos uploaded to YouTube and Facebook. In one of the videos, an interviewer claims the group is fighting, "irhab al-kafir" or "infidel terrorism". Shia identity is also reinforced with the singing of an ad hoc nashid and chants which praise historic and symbolic Shia leaders like Abbas and Zaynab.
Like other Shia militias in Syria, these videos often feature videos demonstrating the group's acumen when it comes to deploying snipers. One interesting feature of these clips is to show LIHM fighters firing a round and then showing a split screen utilizing footage of Syrian rebels being shot and killed.  Additionally, common
Syria-oriented Shia militia songs
used by other Shia militias and some older footage from Liwa'a Abu Fadl al-Abbas (particularly video of Ahmed Kayara) has been repackaged in these videos.