NOTE: For prior parts in the Hizballah Cavalcade series you can view an archive of it all here.
–
Ansar Allah al-Awfiyya: One of Many New Khomeinist Militias in Iraq
By Phillip Smyth


Figure 1: AAA's logo. The symbol features the fist-gripping-a-Kalashnikov symbol, which is nearly ubiquitous among Iranian proxy groups.
On August 10, 2014, Ansar Allah al-Awfiyya (The Loyal Partisans of God or AAA), a Shia jihadi militia, announced its existence via Facebook and cast itself as a militia whose purpose is to assist in fighting Sunni Jihadi groups such as the Islamic State (IS, also known as ISIS or the Islamic State of Iraq and al-Sham) and the "Ba'athists" (likely a reference to the Naqshbandi Army or JRTN). Two weeks following its declarations of existence, the group had already reported its first losses.
The group has cast itself as supportive of the Iranian Supreme Leader and attempts to appeal to Iraq's large Sadrist Movement (Al-Tayyar al-Sadri) by incorporating images of the late Ayatollah Muhammad Muhammad Sadiq Sadr.
Proxy Overlap


Figure 2: A "martyrdom" poster released for a Liwa al-Hamad militant killed in Syria. The poster was circulated by and featured the logo of KSAI's media wing.
While new and relatively unheard of, AAA did not emerge from a void. As with other Iranian proxies, the group has listed itself as one of the many groups belonging to "al-Muqawama al-Islamiyyah fi al-Iraq" ("The Islamic Resistance in Iraq"). Yet, its "Muqawama" credentials are simply one piece to a larger interconnected Iranian proxy network.
Shaykh Haydar al-Gharawi, Secretary General of Kayan al-Sadiq w al-'Atta fi al-Iraq (KSAI or The Group of Honesty and Caring in Iraq) announced AAA as a militia associated with his small Maysan Province based party. LSAI has been politically active since 2012 and has had members serve on Maysan's provincial council. In June, one LSAI leader on Maysan's provincial council declared the province would allocate billions of Iraqi dinars to assist with training for volunteer fighters.1
KSAI has also promoted its association with Akram Kaabi, the Secretary General of Liwa al-Hamad's parent group, Harakat Hizballah al-Nujaba. Since HHN has sub-militia groups, such as Liwa Ammar Ibn Yasir and Liwa al-Imam al-Hasan al-Mujtaba, it appears that KSAI has the most extensive links with HHN's Liwa al-Hamad. These associations were exposed via Facebook posts earlier in 2014 via the posting of "martyrdom" notices from the group about a member killed fighting as part of Liwa al-Hamad. Additionally, the same style of graphics used for Liwa al-Hamad's online posts are replicated. Further demonstrating the deep links between Liwa al-Hamad and AAA, Liwa al-Hamad's official Facebook pages have even adopted the logo of AAA.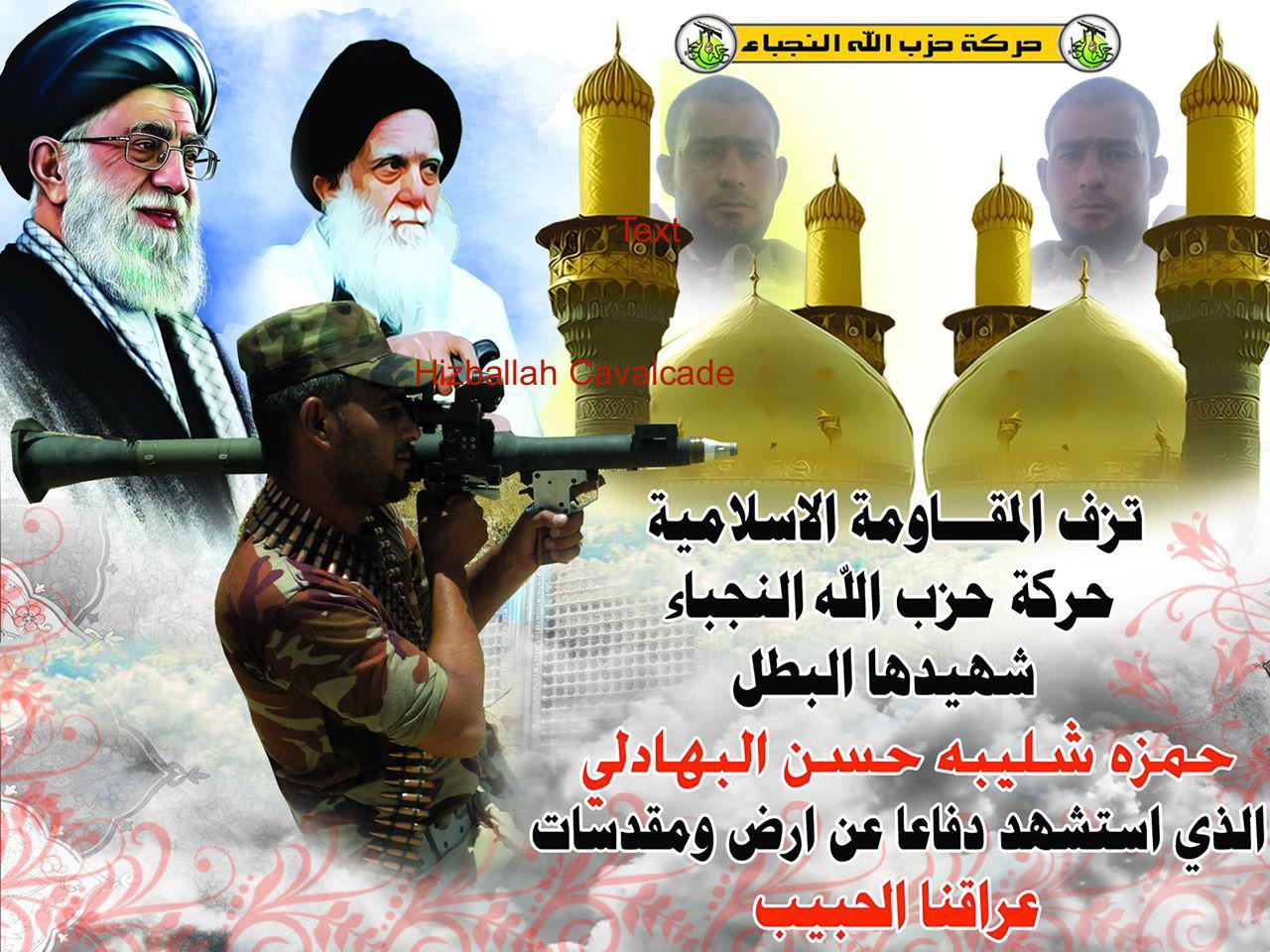 Figure 3: A "martyrdom" poster for a HHN member. The image is the same model used by AAA.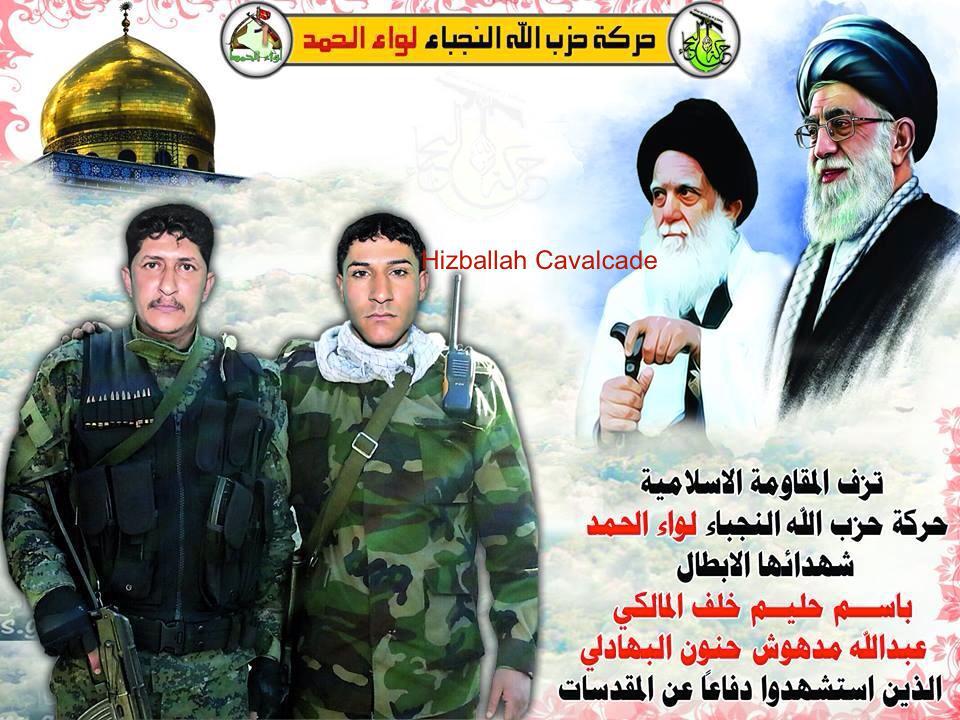 Figure 4: A "martyrdom" poster for Liwa al-Hamad. This model is the same as AAA's "martyrdom" imagery.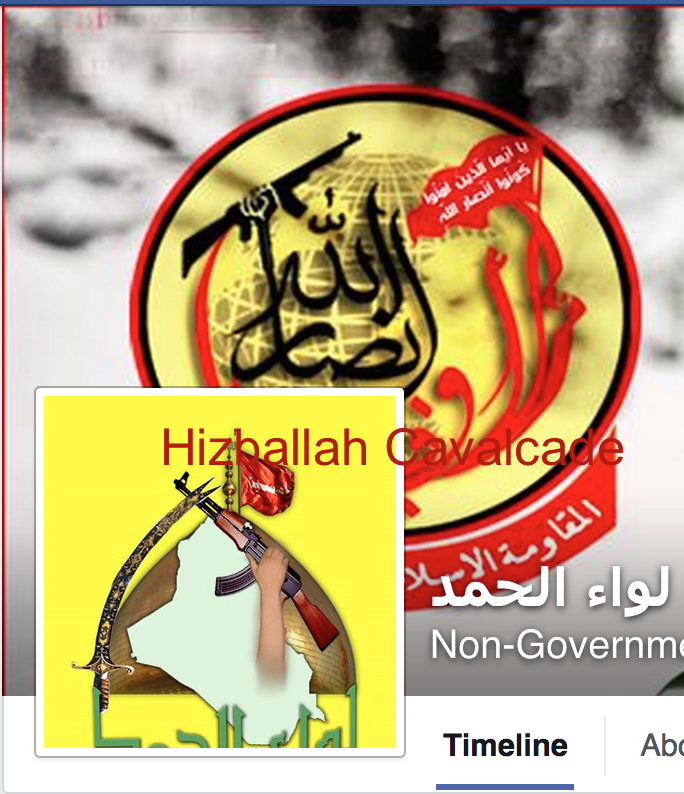 Figure 5: Liwa al-Hamad's official Facebook page has also adopted the AAA logo.
Ansar Allah al-Awfiyya has also claimed it is affiliated with Harakat Ansar Allah al-Awfiyya, (The Movement for the Loyal Partisans of God). It is unknown whether the group is attempting to market itself as a separate or unified movement with LSAI, or simply using the term "Harakat" ("Movement") to appear larger and/or more developed. Nevertheless, the creation of multiple interlinked groups utilizing commanders who were members of other established organizations is a common strategy within the realm of Iran proxy militias.2
Ansar Allah al-Awfiyya Joins the Battle
AAA has not yet announced the areas of Iraq in which their armed forces are operating. However, other details have emerged. Shaykh Haydar al-Gharawi, the Secretary General of KSAI has now been simultaneously described as AAA's Secretary General. From released images, the group appears to follow the same types of tactics utilized by other groups when they have gone about asserting their presence in the arena of Iraqi Shia militias. The group has pressed civilian vehicles into service and declared the deaths of two members, including a commander, Muhammad Abdul Amir Ibrahim al-Assadi.
It is likely AAA is organized along the lines of other Iranian proxies, with the militia borrowing fighters from other established organizations in order to appear more powerful and established. Nevertheless, since the group already has a strong regional influence, it is possible it can count on the regional populace it represents to assist with the recruitment of new fighters.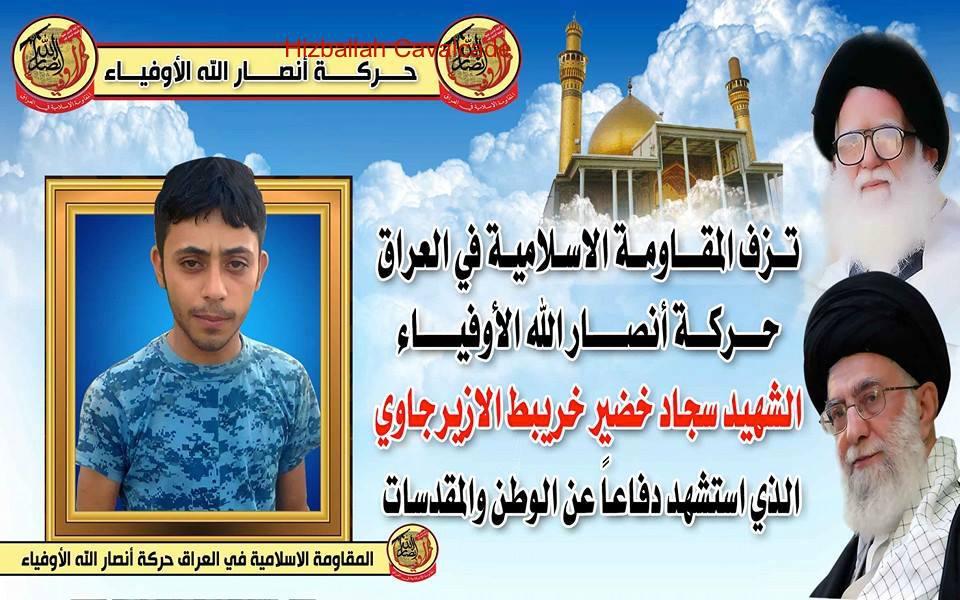 Figure 6: "Martyrdom" poster for an AAA member announced killed on August 31, 2014.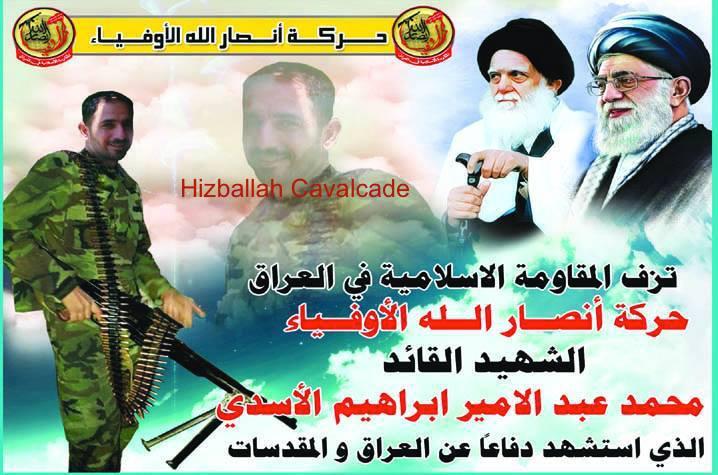 Figure 7: AAA commander Muhammad al-Assadi was declared killed while fighting in Iraq in a number of posts on August 24, 2014.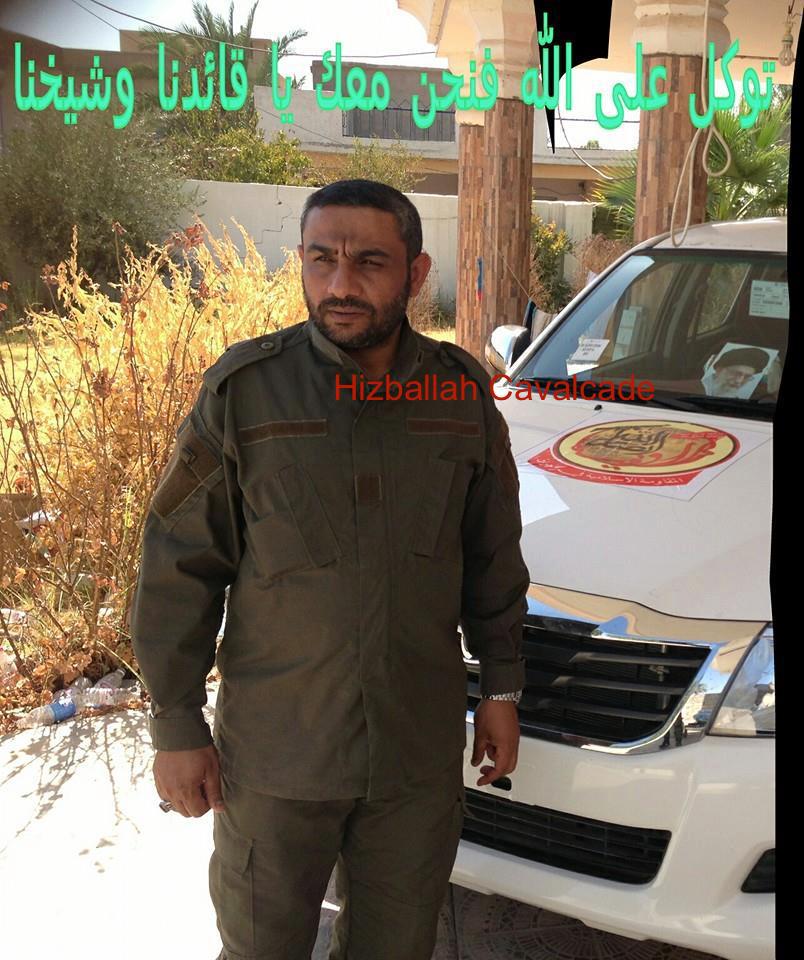 Figure 8: AAA's secretary general, is shown in uniform posing in front of a car featuring the group's logo and a poster of Iranian Supreme Leader Ayatollah Khamenei.
_____________
NOTES:
1
See: https://ar.aswataliraq.info/(S(v2u2chuqssknbk55agdjjo2h))/printer.aspx?id=332936
2
https://www.washingtoninstitute.org/policy-analysis/view/iranian-proxies-step-up-their-role-in-iraq.